Sacred Grounds
What if drinking a simple cup of coffee was all you had to do to make you feel much better about being a bit of a douche today? Well that was our idea for a new organic fair trade coffee - Sacred Grounds.
Sacred Grounds Fair Trade Coffee
The coffee is good so you don't have to be.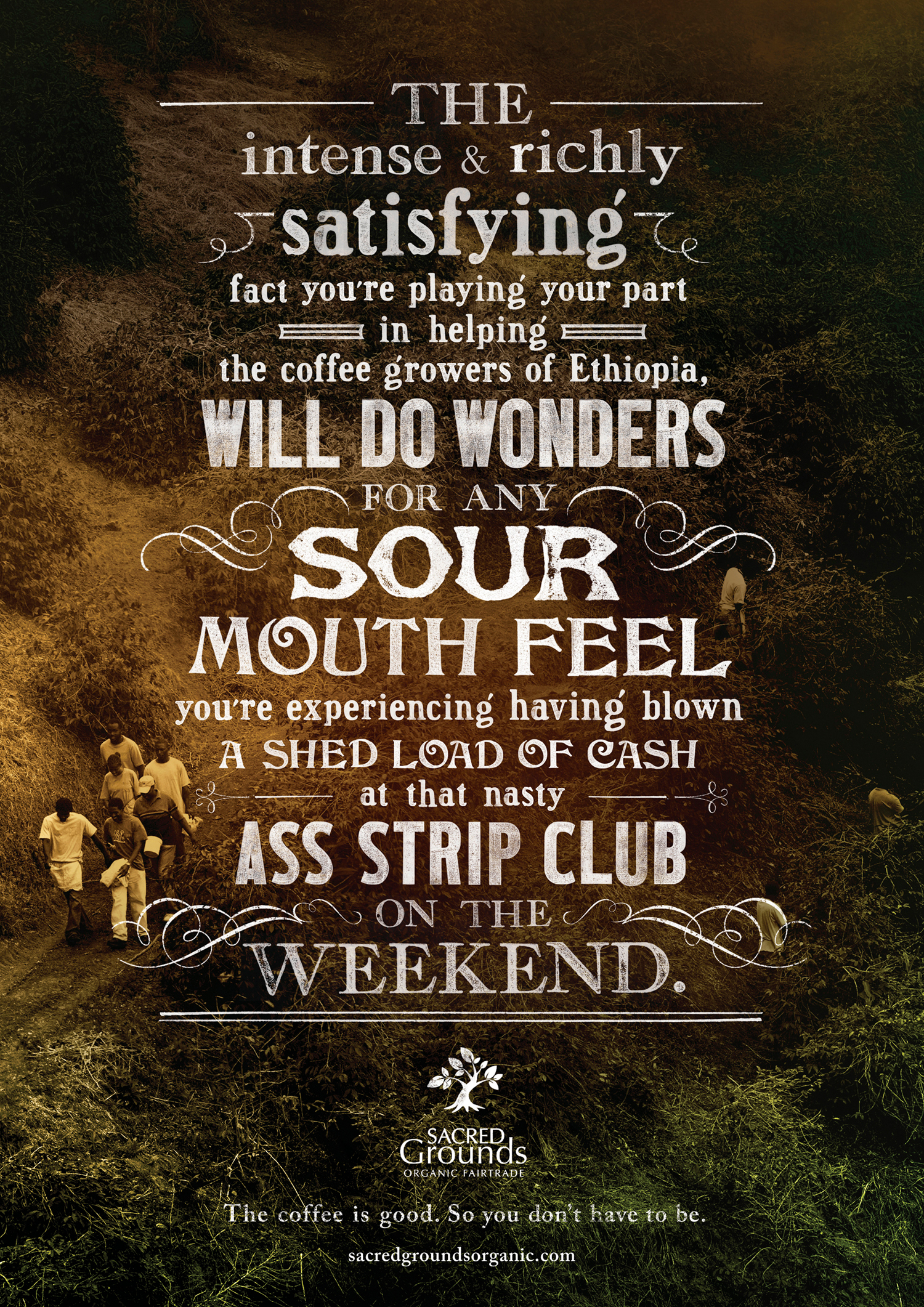 CREDITS

CCO: Reed Collins
CW: Hywel James
AD: Helen Sham, Nick Buckingham
Designer: Helen Sham
Typographer: Helen Sham
Photography: Corbis

Agency: The Campaign Palace
Client: Sacred Grounds